Private Label Men's Grooming
Regular price
Sale price
$10.00
Unit price
per
Sale
Sold out
Introducing the Ultimate Private Label Beard Oil for Barbers & Entrepreneurs
Unlock the full potential of your brand with our remarkable Private Label Beard Oil, designed to elevate the grooming experience for your clients and customers. Our luxurious formula, crafted with all-natural botanical ingredients, delivers exceptional results that will set your brand apart in the competitive world of men's grooming products.
✨ Why Choose Our Private Label Beard Oil? ✨
🌿 All-Natural & Chemical-Free: Free of silicones, synthetic fragrances, and harmful chemicals, our beard oil offers a gentle, nourishing experience suitable for even the most sensitive skin types.
🌟 Premium Quality Ingredients: Our expertly blended formula boasts potent ingredients such as Sweet Almond Oil, Jojoba Oil, Avocado Oil, and essential oils like Peppermint and Tea Tree. These all-natural ingredients provide essential nutrients and hydration for a healthy, itch-free beard.
💼 Ideal for Barbers & Entrepreneurs: Whether you're a barber seeking to enhance your clients' grooming experience or an entrepreneur launching your own product line, our Private Label Beard Oil is the perfect addition to your brand.
🎯 Customization & Control: With private label, you have complete control over branding, packaging, and pricing. Tailor the product to reflect your brand's unique identity and values, distinguishing yourself from the competition. To help you get started, we've provided a label template and guidelines for the beard oil here.
💰 Profit Potential: Our Private Label Beard Oil offers attractive profit margins, with an MSRP of $22-30. Comparable beard oils (2 fl oz) typically retail above $25, like Johnny Slicks and Art of Shaving.
🚀 Streamlined Process: Our team of experts will guide you through every step, from branding to distribution, ensuring a seamless journey into the world of high-quality men's grooming products.
Don't let this opportunity slip through your fingers. Elevate your brand and delight your customers with our exceptional Private Label Beard Oil. Contact us today to get started and propel your business to new heights of success!
Share
View full details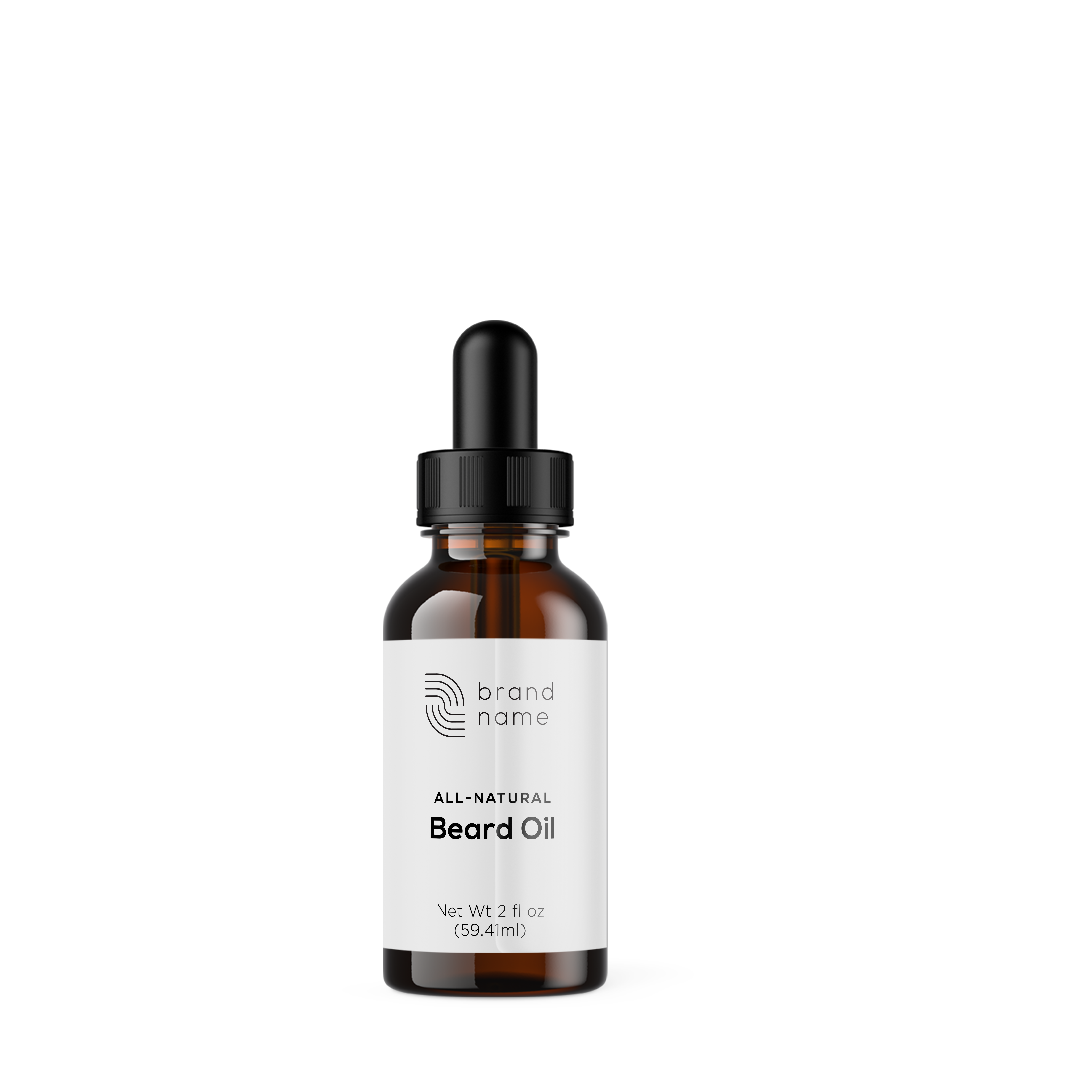 Get started selling your own private label products — we make it simple!
Step 1 — Order Samples

Each of our products is available to purchase as an individual, unlabeled sample. Our samples are FULL-SIZE, because we want to make sure you can give it a good evaluation and love the product and value provided.
Step 2 — Choose your Products

After you have fallen in love with the samples you have evaluated. Choose your desired products and quantities. Upon checkout you will be provided with label templates for your appropriate products.
Step 3 — Design your Label

We have label templates linked (HERE) you can start with that will enable you to simply insert your logo. Or you can work with the template and your designer to create custom beautiful templates. Our in house designer can offer a free initial consultation to help you design and prepare your labels. We want to make sure your labels are compliant and look their best!

After your labels have been designed we will send a digital proof for your approval. Once approved product should be delivered within 3-4 weeks.
Step 4 — Start Selling

After proof approval you can expect your first delivery of product within 3-4 weeks for first orders. Subsequent orders without any updated artwork typically takes 2-3 weeks to ship.

Once product is ready to ship we will reach out to coordinate and confirm shipping location and freight charges.
Need help building your online store?

We have an expert team in-house that can help you create your Shopify store and get you up and running. Contact us for details.
Introduce Other Complimentary Products
Fill out the rest of your beard care line with these amazing products!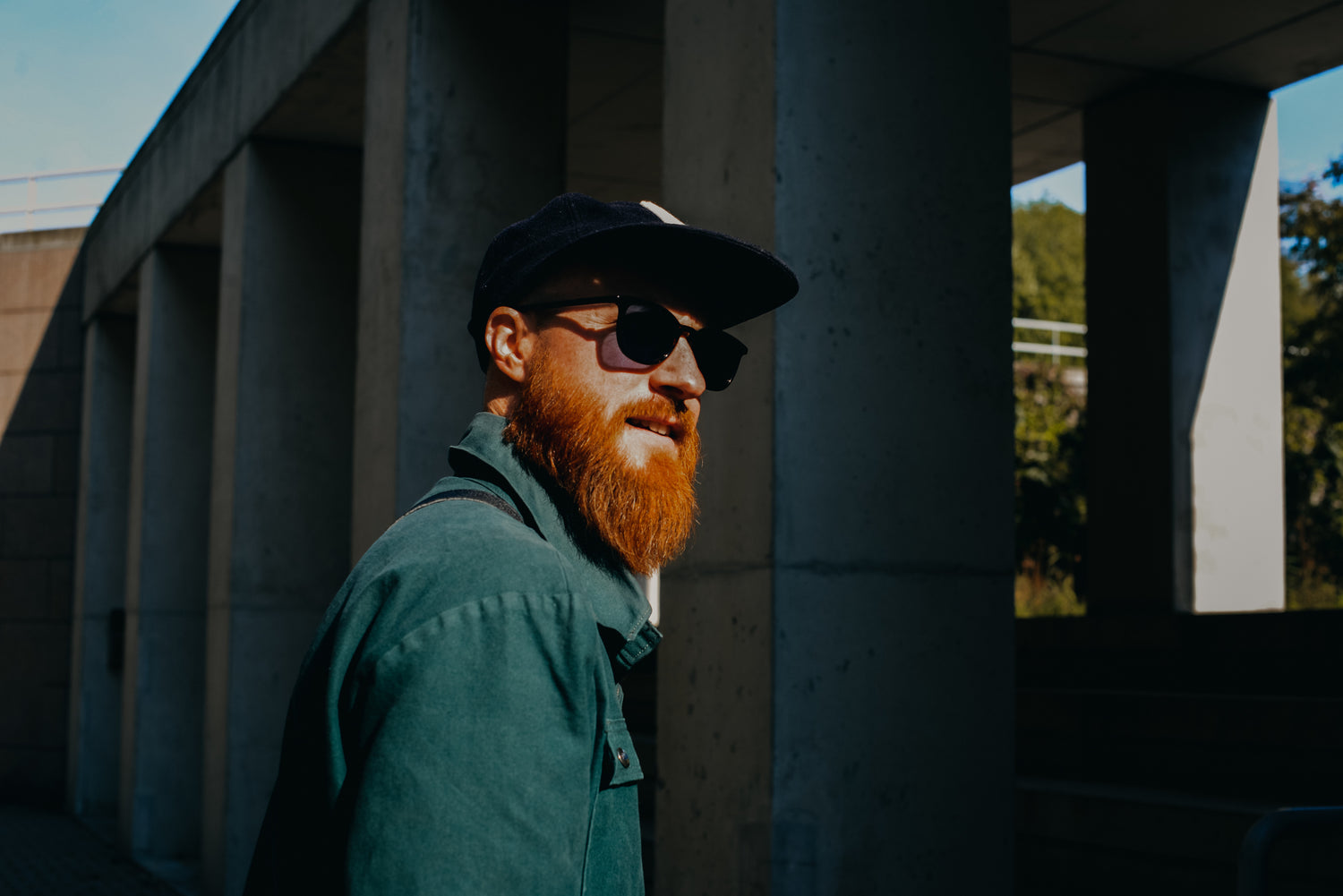 Your one-stop product and branding shop.
If you're just getting started with private label products, we have a full team to help you. View our list of services to explore options on everything you need, from logo design to label design to online store set up.
View Services